I decided to make the short trek to Hackensack, New Jersey, for an NWA Big Apple show. Yes, the advertised card was a far cry from the blow away Indies I'm accustomed to attending…but so what? For me, this show was not about seeing incredible wrestling – it was about obtaining some autographs and photos!
There was just one problem: the show was not advertising a pre-show meet and greet. Worse, they weren't answering my questions via their Facebook or Twitter pages. I debated whether I should risk paying for a (short) Uber ride and a G.A. ticket only to be disappointed when I arrived…but doors were scheduled to open at 6:00 PM with bell time at 7:30. That told me that there HAD to be a pre-show meet and greet, which is something of a standard bearer for any Indie show. I decided to risk it.
I arrived to Hackensack High School just after 6:00 PM…and didn't see a soul. As it turns out, the campus is fairly large and I eventually found the entrance to the gym after walking around in circles for 5 minutes or so. I paid f $10 for a GA ticket and was offered a program for free (keep that in mind).
I walked in and the ring crew were still setting up. To my relief, I saw a line of merch tables with several already set-up; however, I didn't see any of the wrestlers. No biggie, plenty of time.
Just as I was starting to get a little worried, I spotted Rob Conway enter the gym with luggage in tow. He was looking for a spot at one of the tables, a good sign. I then saw Rodney Mack and Jazz walk over to their tables to setup but they quickly disappeared. Finally, I saw
Manu
setup his table and decided he'd be my first get.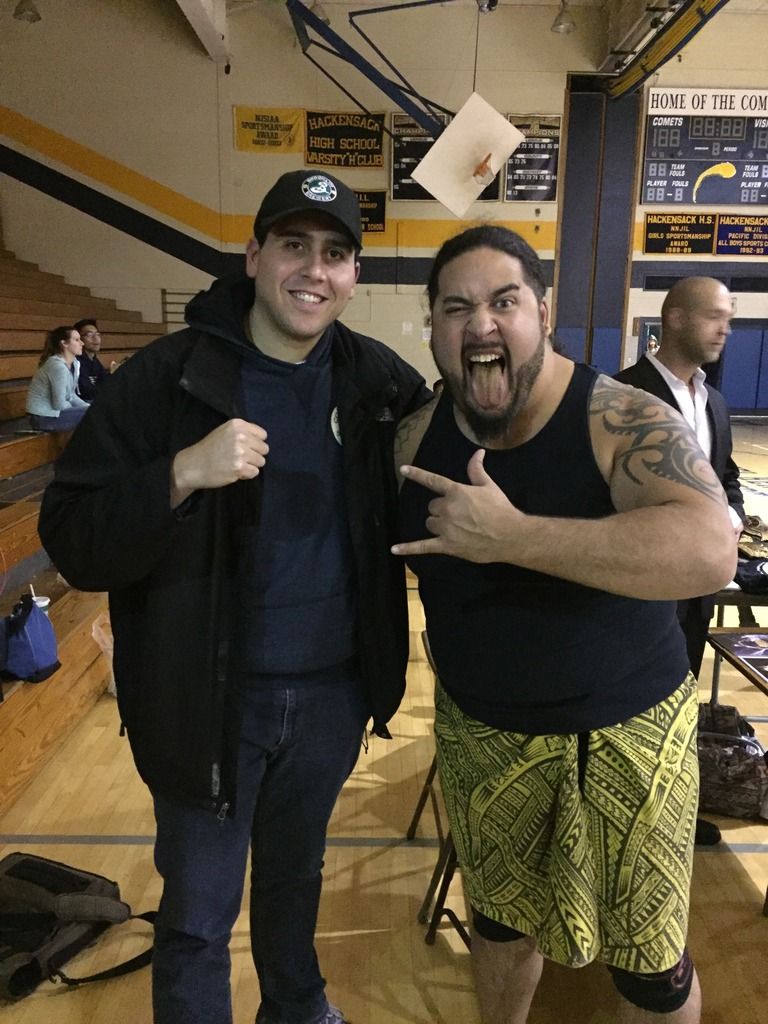 Manu was very nice. His combo $25 and it included a signed 8x10 from him and his brother (LA Smooth). I had him sign the Encyclopedia and took a photo op. He told me to come back to his table with the 8x10 so he and his brother could sign it.
I was about to go to Conway's table…and he was gone. Boo. There was no one else around, so I sat on the very uncomfortable bleachers and waited for someone else to get to their table.
At around 7:00 PM,
Rodney Mack
was back at his table. Rodney was actually my main want for the show because he's a rare name that hasn't done a convention since I've entered the hobby. And guess what? He was $5 combo! He couldn't have been any nicer. Great guy.
Conway still didn't come back out to his table and the show eventually started. It was…something. After four matches, they called for a 20 minute intermission.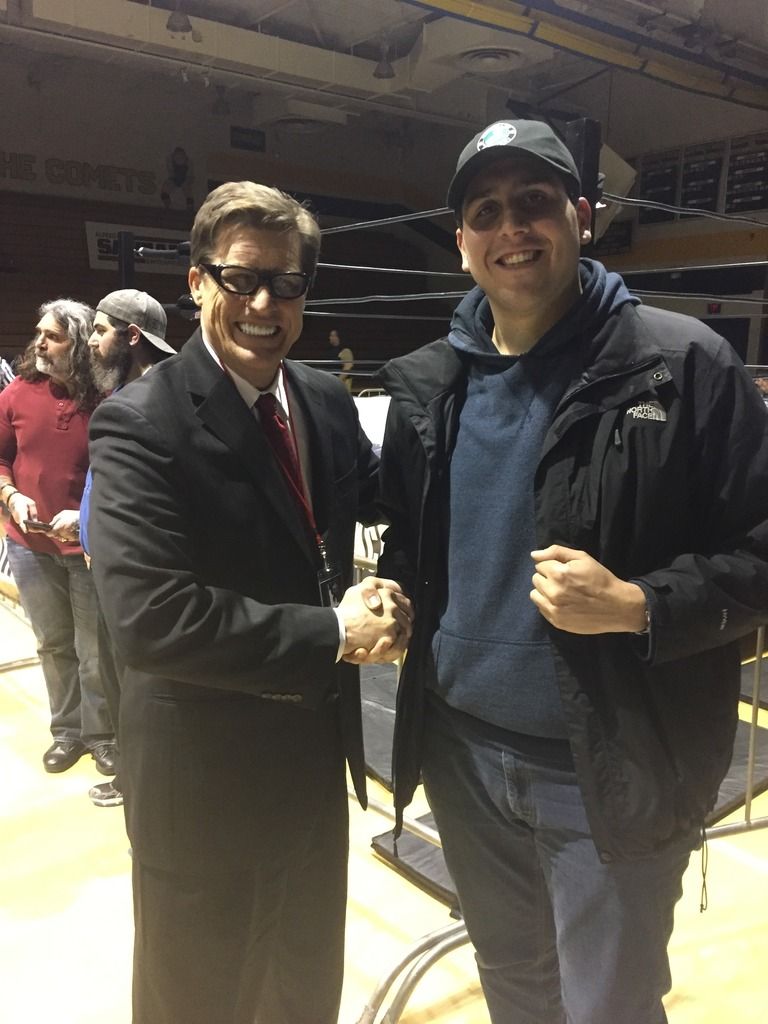 I noticed someone approach NWA president
Bruce Tharpe
and ask for a combo, which he gladly agreed to. I was kicking myself for not having anything for him to sign but, then again, I didn't expect him to show. And then I remembered! The program! I pulled it out and I had him sign it before taking a pic in front of the ring. SUCCESS!
I just needed Rob Conway. Surely he was going to come out at some point during intermission…nope! Worse, just as the 2nd half of the show was starting, I saw his tag partner remove Rob's stuff from his table! No!
I decided to wait in the lobby and see if I could catch Rob on the way out. I waited for about 10-15 minutes and nothing. Oh well, I missed him. Time to call the Uber and head home…and then I saw him just as I was about to leave! I approached him and asked if he could sign my WrestleMania XX program and he agreed! He asked me if I had fun at the show (I did) although now I wonder if he thought I was just camping out in the lobby waiting for autographs lol. But he was as nice as could be and thanked me for coming down.
I needed Charlie Haas but, sadly, he canceled. Boo. But I can't complain here…I made out well.
Autographs: